Most Popular Products
With our rich expertise and experience, we fabricate an innovative line of engineering goods and machines including Bead Mill, Homogenisers, Mixing Machines, etc....
About Us

We, Wahal Engineers, are an organization of dynamic engineers and expert technocrats, engaged in the production of the advanced machinery and engineering goods for different industries. Established in 1984, we are a noteworthy Manufacturer, Wholesaler/Distributor, Supplier and Exporter of superior quality Bead Mill Machine, Dyna Mill, Multi Process Mill, Zr-Splash Mill, Multi Rings Sheer Mill, Size Reduction Machines, In-Line Homogenisers, etc. Being administered by an experienced team of professionals, we always give the utmost importance to clients' requirements and satisfaction. Hence, we utilize sophisticated machinery in our production process and aim to deliver the finest quality products in the markets.

Embodied with the most advanced and impeccable features, our engineering products are efficient in performance and provide trouble free services to the customers. We design and manufacture each of our products after assessing the different aspects of the industry. We are highly resolute on delivering nothing but only the best. And this approach led us to provide fault free products to a number of customers and earn profitable business deals. Today, we are exporting our products to several countries like Australia, Saudi Arabia, Dubai, UK, Russia, New Zealand, Bangladesh, Nepal and Oman. Prestigious organizations such as Sakata Inx (India) Ltd, ISRO, Fun Foods and Dabur are our regular customers.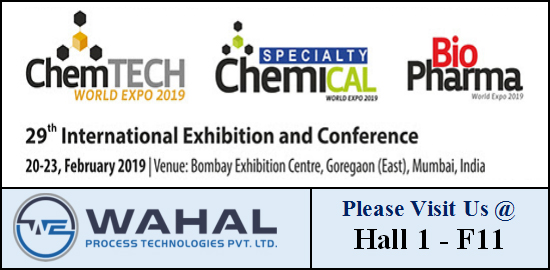 Our Products
Wahal Engineers, a group of technologically adept engineers, offers an innovative array of engineering goods for various processes and chemical industries. Our line of products includes:
Bead Mill Machine

Sand Mills

Micro Grading Machines

Size Reduction Equipments

High Speed Mixers

Centrifugal Mixers

Multi Shear Mixers

Micronizers

Blending Machines

ZR-Splash Mills

Dyna Mill

Multi Process

Multirings Sheer Mill

In-Line Homogenisers

In Tank Homogeniser

Disintegrated Dissolvers

In-Line High Shear Mixers
Latest Trade Offers
We are highly celebrated manufacturer, supplier and exporter of an advanced range of Peanut Butter Plant in Delhi, Delhi, India. The complete plant fo..
We are highly proficient manufacturer, supplier and exporter of all new range of Enclosed Shaft In Tank Homogenizer in Delhi, Delhi, India available w..
Contact Details
WAHAL ENGINEERS
Plot No. D-43, Khasra No. 36/2, Friends Ind. Area, (Opp. Shahbad Dairy), Shahbad Daulatpur, Delhi - 110042, India
Phone : +917259538314
Mr. Shubham Wahal (Technical Manager)
Mobile : +917259538314